Why Agitation For Oduduwa Republic Will Not Be Successful
I know a lot of people will not want to hear this but truth must be told at all times. For the past few weeks, I've watched with resentment, how a cross-section of the Yoruba-speaking nation renewed their effort in demanding for a country of their own. They want Oduduwa Republic. They want to secede. They want to leave Nigeria. Isn't that laughable? Well, I see nothing bad in the agitation but what will be its end result?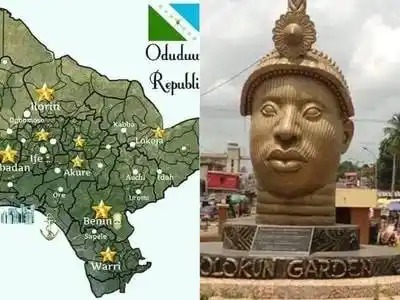 I perfectly understand that everything is wrong with Nigeria. In fact, it seems that being a citizen of this country is a sin. However, it is the same Yoruba elders that said that severing the head is never the antidote to headache. We can't hurriedly conclude that since Nigeria is not working, then we should cease to be a part of it. A question we must all answer holistically before we go ahead with our demands is that: what is the assurance that Oduduwa Republic will work? Is it not the same group of people running Nigeria now that will become champions of the new nation?
Can you talk about Oduduwa outside the purview of Bola Tinubu, Olusegun Obasanjo, Bode George, Alao Akala, Ayo Fayose and a host of other politicians? When these people had the time to govern their state or country, what change(s) did they bring? Look, we need to stop deceiving ourselves that all the negativities being witnessed in Nigeria is caused by a particular region. Right from independence, the Yorubas have always played a major role at the national level.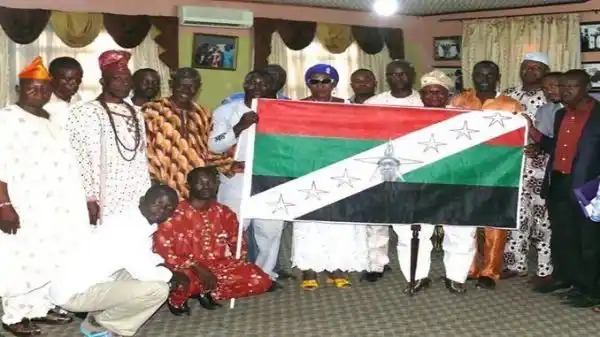 There is no gainsaying that we have been the powerhouse of every successive government; we have helped them win elections, our lawyers have helped them clinch victories in the courts and they have depended on our intellectual prowess to stabilize and run their government. But what has been the end result? It seems we are too sophisticated to think of any good thing about ourselves. We are simply not united.
If you take your time to tour round the nation, you will realize that there is no region that is truly working. Perhaps, you may come to appreciate the little progress we have made over the years, prominently due to the outstanding leadership of late sage, Obafemi Awolowo.
My point is simple; even if we are granted our wish, those who strangulated Nigeria's progress are still within our fold. They have the power, money, influence and means to always take charge. May we not be sacrificial lambs for other men's enjoyment and selfish interest! All that we hear today is that over 2 million people died during the agitation for Biafra. No one in specific was mentioned. They remain generic heroes. Heroes that only remembered by an event and not their exploits during the event!
More so, you need the support of the international community to secede. If I may ask, how many countries are supporting the current struggle? Of course, none! We may speak audibly but the world may choose not to hear us. If that is the case, why don't we channel our effort into things that are likely to yield results? Why don't we talk about a restructured Nigeria where each state develops at its own pace? Why should a few vested interests in Abuja hold everyone to ransom?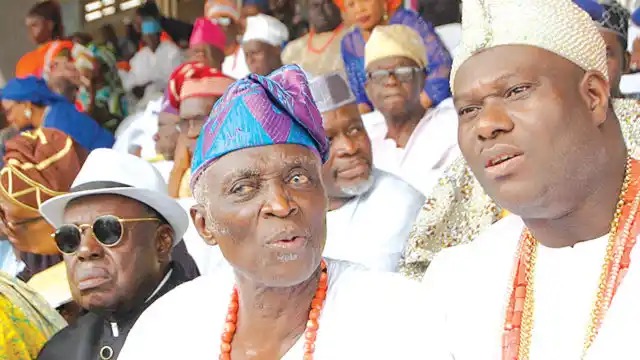 The third issue I wish to discuss is the leader of the struggle to birth a new country. Who is leading you in this fight? Does the person understand the concept of nationhood? Is he an enlightened mind? If put on a hot seat in a conversation centered on Oduduwa Republic, won't he fag out within a minute? Are you not a blind follower? Do you trust your leader's intellectual ability? Apart from physical fight, what else can he organize? He wants the freedom of his tribe without an understanding of what to do with freedom? Are there silent but clear-minded voices? Well, I've not mentioned anyone's name but if your leader is the popular Ibadan-based man, I wish you well in your fruitless struggle!
Many of us are supporting the call for secession not because we are fed up with the Nigerian situation but because you're too sentimental about your tribe that you don't want to see that those you are indirectly fighting for now have always been the enemies of our collective progress. A word is surely enough for the wise!
Babawale Oke is a resident of Ibadan, Oyo State.
Please follow and like us: