3 Reasons Why Abuja Taxi Driver Shouldn't Have Been Jailed| Babawale Oke
Earlier in the week, we all saw the trending video of an Abuja taxi driver who was accosted by security operatives in Abuja for flouting the lockdown order of the government. He protested his arrest and stripped himself naked. I saw frustration, lack and deprivation written on him. Here is a man, well-built, agile and ready to work. He wants to make a living through legitimate means. He is not waiting for politicians to drop crumbs at him. He is not thinking of how to defraud people of their hard-earned money. He is not making up excuses to be lazy. He just wants to work despite the unfavorable work condition here.
His name is Emmanuel Imhoudu and he referred to himself as an 'Edo boy'. While lamenting to journalists at the scene of his apprehension, he made it known that he had a wife and children and needed to feed them. Tell me, what is the better explanation any sane human being needs again to release him. I am not saying he didn't flout the government order but there was an urgent need to eat while safeguarding himself from the virus. A poor man fears hunger than coronavirus. Other nations that keep their people inside are taking practical steps to alleviate their sufferings. While Nigerians are rugged and enduring, no one can endure too much of hunger!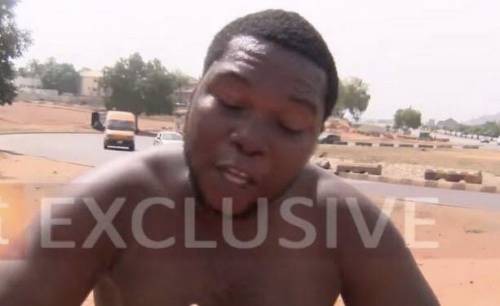 After his protests and self-explanation, he was arrested and prosecuted accordingly; he was handed a six-month jail-term. My first point on reading the news is that 'who will cater for his wife and children now?' 'who will borrow them money to sustain themselves while the crisis lasts?' many other questions flying on my mind.
Imhoudu is not a workaholic; he did not go out because of the need to work or drive around the city. He went out because he needed to keep body and soul together. He went out because he did not want to constitute nuisance to his fellow struggling, hopeless poor men at night. Nigeria is a land of an unending injury.
There are so many reasons why the taxi driver shouldn't have been jailed but I will only enumerate three of them in this piece:
1.     He is a victim of circumstances
Coronavirus did not start in Nigeria. No Nigerian was at the coronavirus conference held in Singapore where the infection was 'distributed' to attendees. At the last count, there were still fifteen nations of the world with no recorded case of the pandemic. What I am driving at is that if our leaders were proactive enough, the virus wouldn't have found its way here. It doesn't have wings to fly. It only needs the help of reckless people to spread.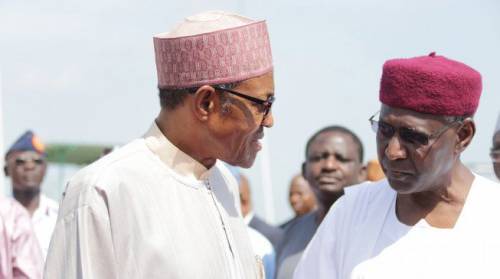 If our borders had been locked before time and other necessary preventive measures taken, we wouldn't have been in this position today. But the Nigerian authorities were behaving as if we couldn't have survived if all our borders were shut down. If the virus wasn't brought into the country, there wouldn't have been any reason to lockdown anywhere. People would have been cautioned while they go about their daily businesses. Emmanuel Imhoudu wouldn't have had any reason to flout any government rule. He has been on the surface of the earth for years without any known offence.
Imhoudu is a victim of the recklessness of those at the helm of affairs. Perhaps, he has never been to the airport before, now, he is made to suffer what he does not know anything about just millions of other Nigerians. It is an open secret that some sacred cows still walk as they please. I mean those with higher tendency of carrying the virus are moving around unabatedly. A poor man's problems are too daunting and innumerable.
Why should another man be punished for your wrongdoing? The border was closed the second day after the arrival of President Muhammadu Buhari's daughter. The President's senior aide, Abba Kyari, who is his Chief of Staff traveled to different countries and got infected in the process. Instead of him to self-isolate, he was moving across the length and breadth of the nation and we all can see the result now.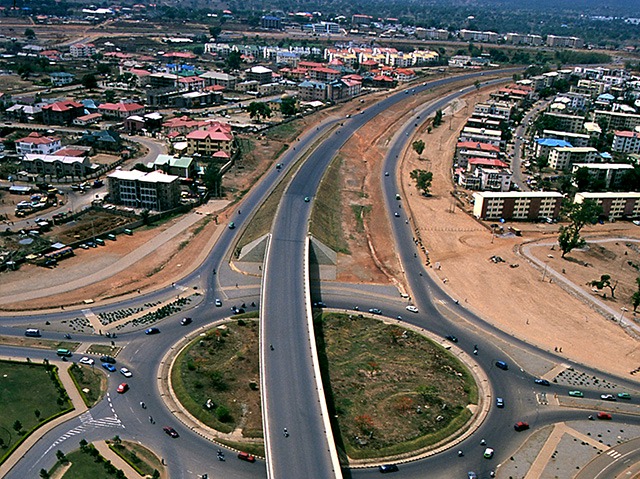 Considering this fact, tell me why an innocent soul like Imhoudu who is probably subjected to taxi driving due to the ill circumstances in the country be sent to jail.
2.     There was no palliative given to him
Why will you lock a man with a wife and children in without giving them anything to eat? Obviously, he will rather die on his search for food as the case is now than sitting down at home while his wife calls him irresponsible. While some people were given N20,000 each as palliatives, nothing came to this man. Perhaps, the government thought he was rich enough to own a car which is his tool of livelihood.
Do you think that if the man was handed his own share of the monetary palliative at the point of arrest, he would have proceeded with work that day? No! He knows coronavirus is real but the threatening reality of hunger is sending him out of his comfort zone. He would have loved to be with his family all day too but as a responsible man, he cannot bear the hungry and angry faces of his children. He took a risk with his life. This should tell you that it was not out of sheer will.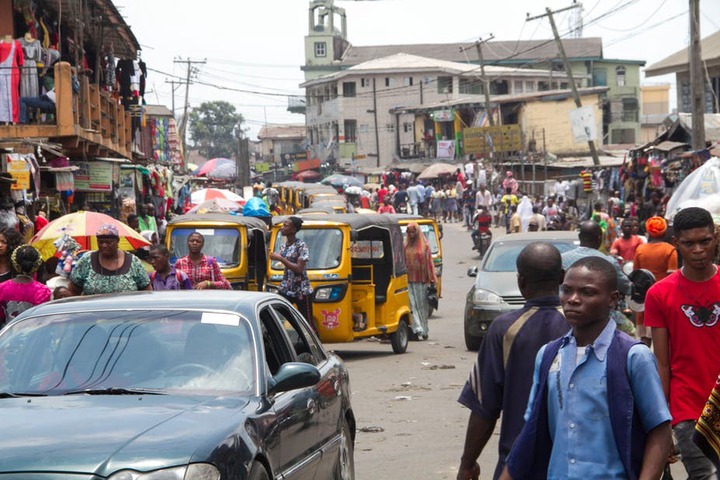 Ours is an informal economy where people are expected to work hard before they can provide meals for themselves and their family in a day. The car he is using might have been purchased on installments. If you are privileged enough to have some savings, please, do not mock those who don't. The situation here is just tiring and sickening.
Is it that people should not eat due to fear of coronavirus? That is a huge joke. When you tell people to go and sort out themselves, you are worsening issues.
3.     He only protested
If you watch the video clip, you will affirm the fact that the poor man was not ready to fight anyone. The constitution of Nigeria allows peaceful protest. He seemed helpless and went naked just to tell the world how frustrated he was. When someone's father goes naked for not committing any offence, then you should know that things are really beyond him.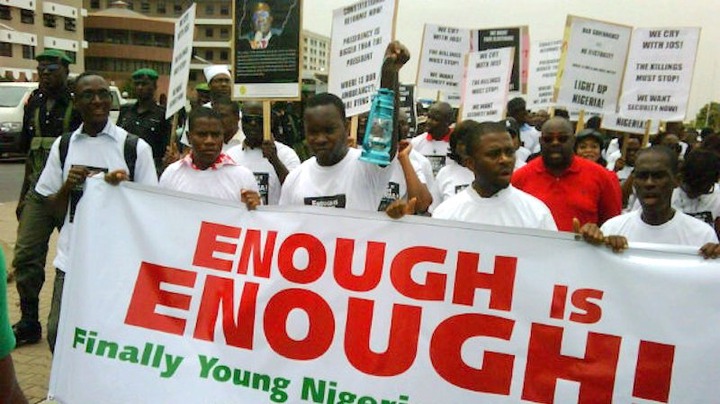 He was not out to attend a party or do some frivolities; he needed to solve the most troubling issue in his life—hunger sickness and you think what he deserves is to be a prisoner. You think jail is the most befitting place for him. Or do you inspire hope for others with this action? Or do you tell a young man like me that all will soon be well with my country?
Let me close with this fact: if he had given those operatives some kickbacks, they would not have escalated issues with him.
Please follow and like us: